LE SICILIANE COFANETTO
Regular price

Sale price

$45.95
The perfect accent on your nightstand to hold jewelry or just as an accent on your coffee table, Le Siciliane Cofanetto is as unique as it is functional! Handmade by a skilled Sicilian artisan, no two pieces are alike. Available in Fico D'India, ZAGARA, Gelsomino.
Dimensions: 3 ½ wide 1 ½ high
Handmade in Italy.
Share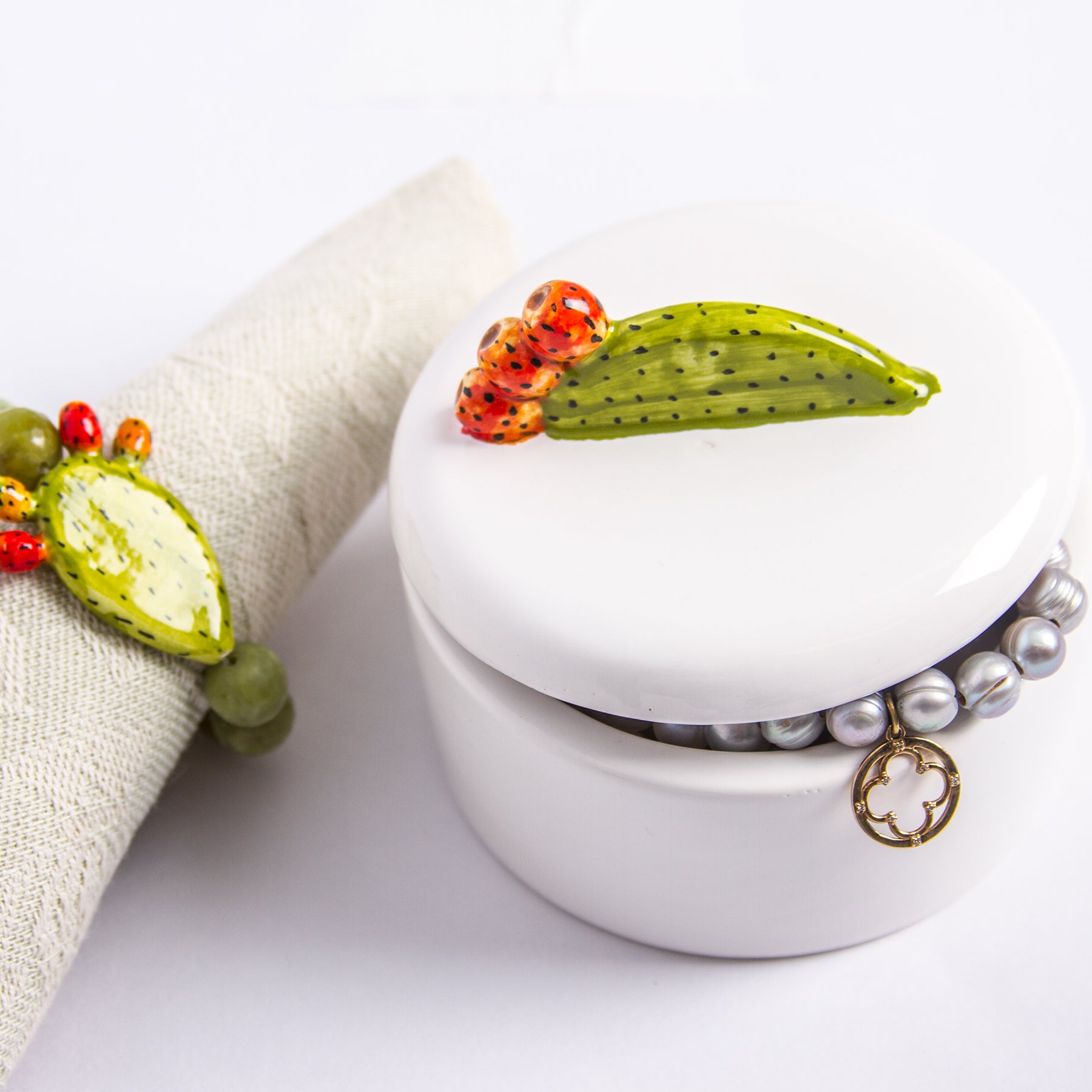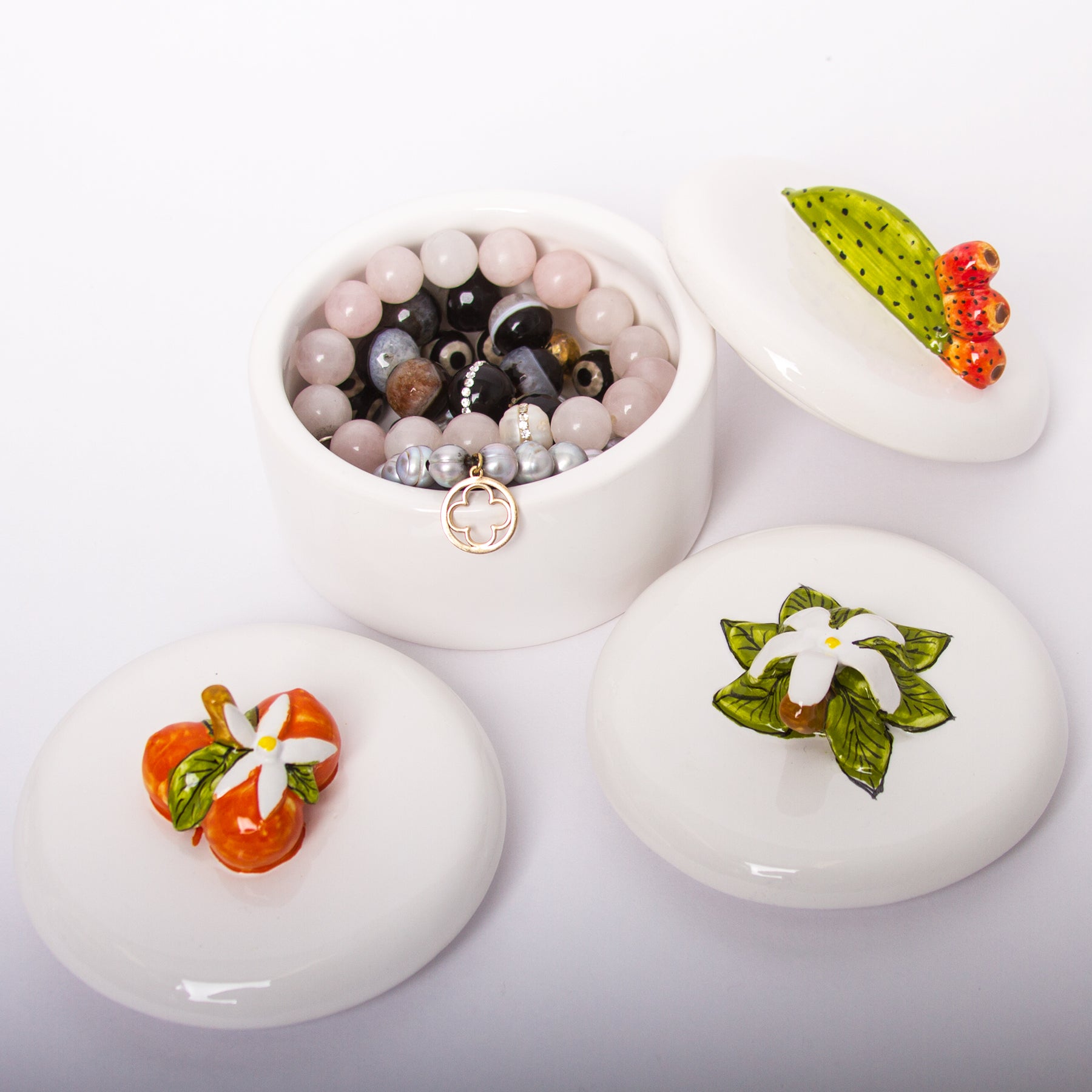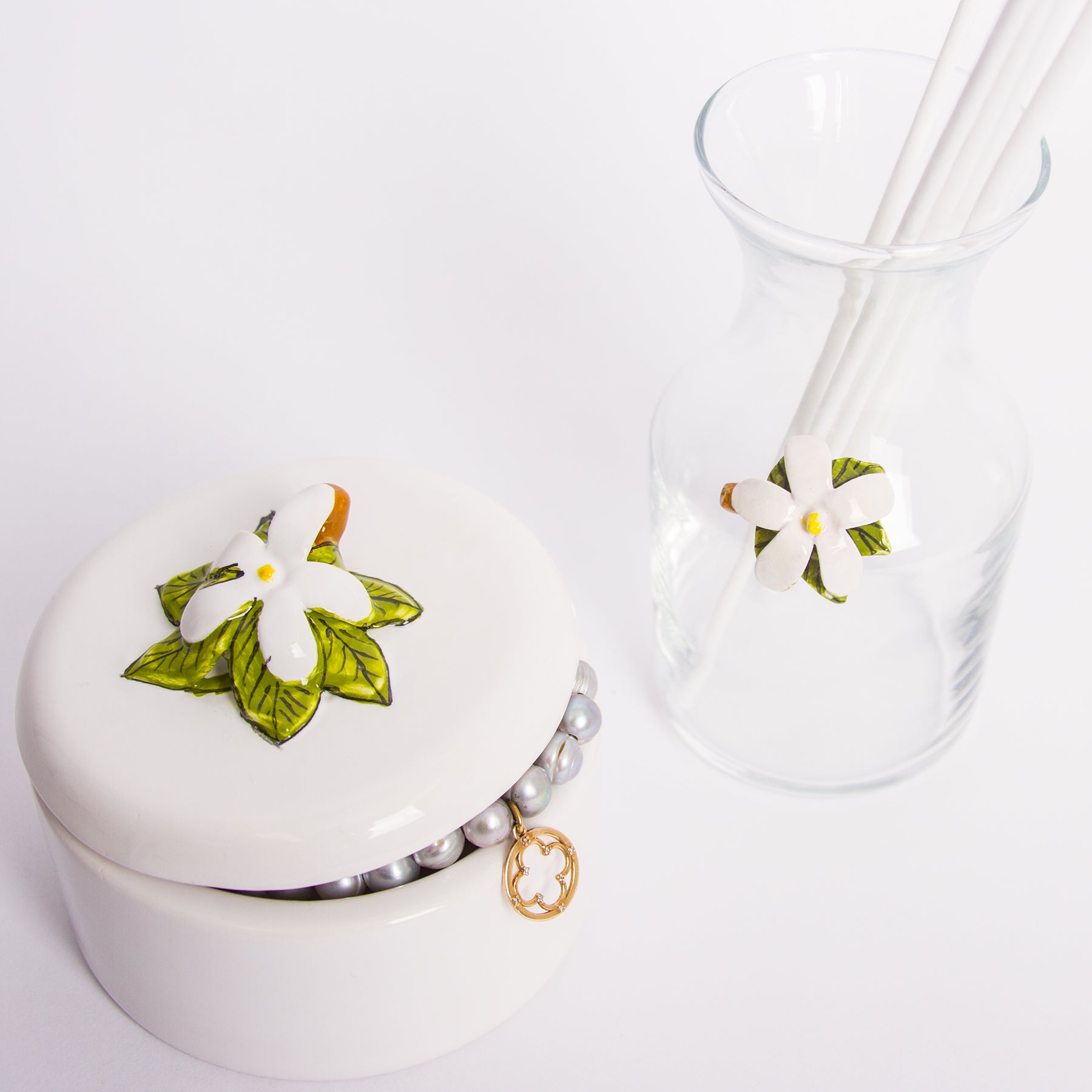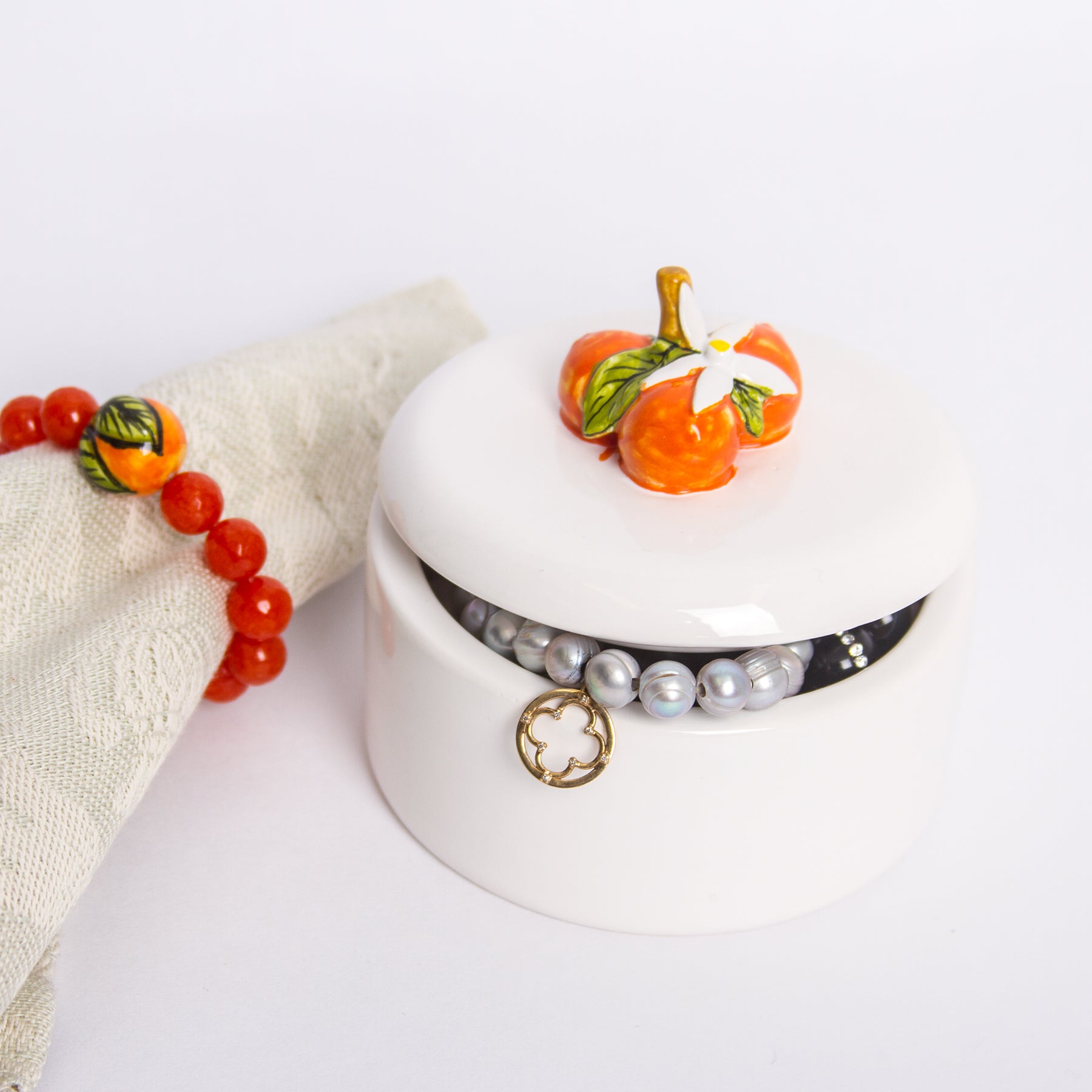 FAQs
I am not in love with my order, can it be returned? What if there is an issue?

We offer a 100% money-back guarantee, if the product is defective or damaged. We give you 14 days to send it back to us for a full refund. You must ship it back at your own expense, once we have received the product we will refund the full amount of your original purchase. Please include a name and order number on the returned parcels.

Can I cancel my order?

You are able to cancel your order with no penalty! You must cancel your order before it ships. If the item is already sent please use our easy return system to get a full refund.
I have a question that wasn't answered, can you please help?

Absolutely! Please send us an email and we will be happy to assist you in any way we can.
We do receive a large number of emails, If you wish to get a prompt response please attach your order number and address the problem clearly, thanks.
LET THE CUSTOMERS SPEAK!
"The linens from ZAGARA Home are a symbol of comfort and refinement. I can feel the quality with every touch. This is where I'll be shopping for all my home essentials from now on."

Marco
"ZAGARA Home has turned my house into a haven. The linens are so soft, and the fragrances add a layer of serenity to every room. I'm hooked on the luxury they offer."

Aria
"The linens from ZAGARA Home are a testament to the artistry of Italian craftsmanship. The intricate details are simply mesmerizing. It's become my go-to for home essentials."

Giovanni
"ZAGARA Home has an aura of elegance that's hard to find elsewhere. The linens are so inviting, and the fragrances are the finishing touch that makes my home feel truly special."

Olivia