We invite you to experience Passione al Limone, a collection much more than just a fragrance. Passione al Limone is a refreshing, yet unexpected lemon scent inspired by vacations along the southern Italian and Sicilian coastlines where ripe, juicy fruit like little gemstones decorate the citrus groves.
This fragrance will transport you to the vibrant seaside of Positano or maybe the Isola di Capri where the golden sun meets the crystal blue sea. A complex blend of lemon, bergamot and jasmine intertwined with notes of musk, sandalwood, vanilla, and more, blend together to provide a sense of calm to any space.
We hope you enjoy this latest fragrance from ZAGARA Home X Oriana LaMarca Designs.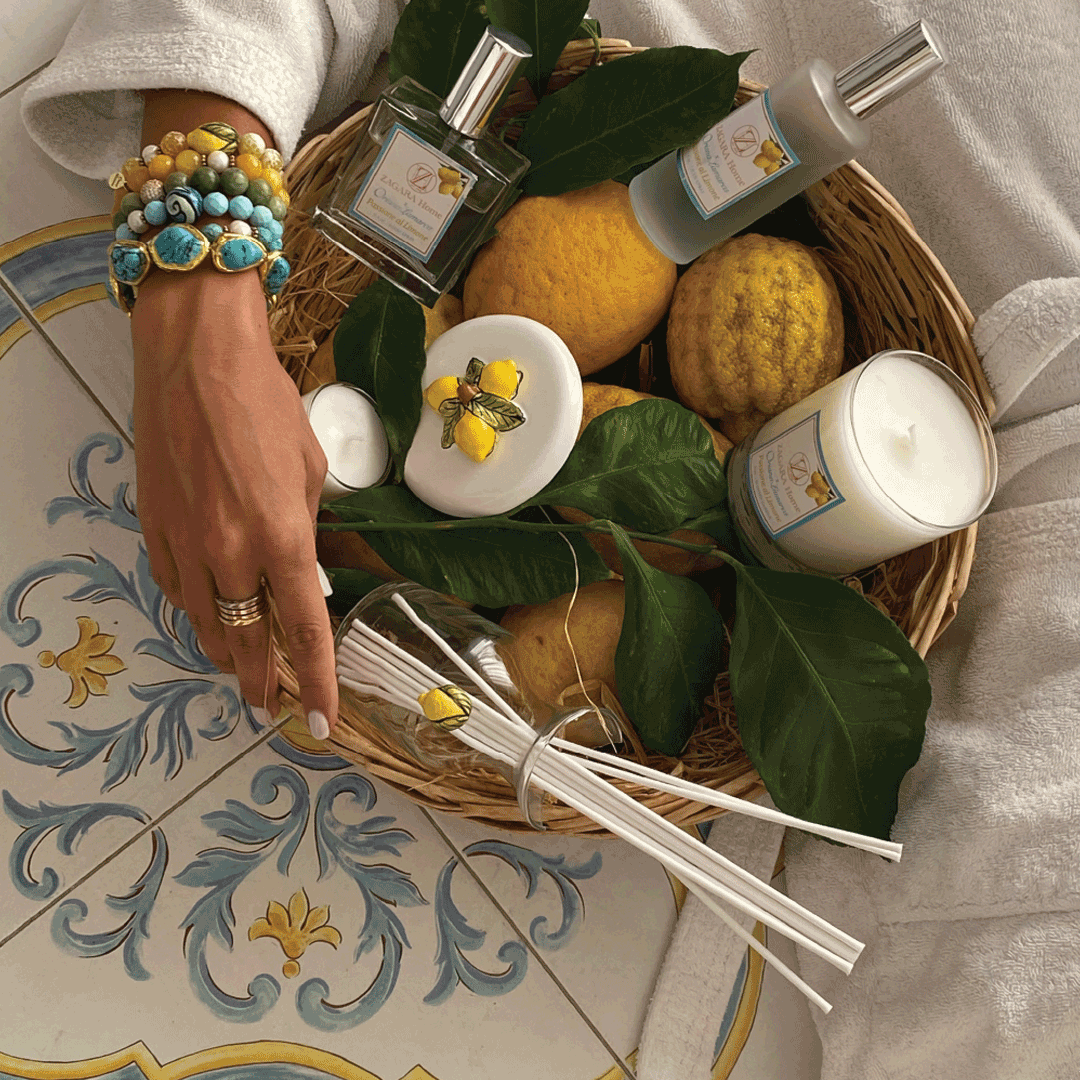 Originally grown and harvested in the Amalfi region in the 11th century for sailors on long sea voyages, lemons have become an iconic Italian symbol. A project that took 2 years in the making, Passione al Limone was developed in collaboration with Oriana LaMarca Designs to embody a scent simple yet complex, and iconic yet refreshing just as the lemon itself. We were so inspired by our travels visiting these regions that we aimed to embody the essence of Italian coastal living in every aspect of Passione al Limone since its inception. Not only is the fragrance reminiscent of a summer vacation on the Italian coast, but the box itself makes you feel as if you're lost amongst the lemon grove, nestled on the hillside overlooking the turquoise waters of the Mediterranean.